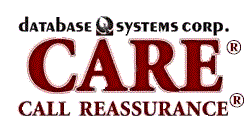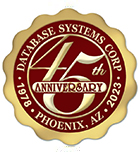 Telephone Reassurance Calls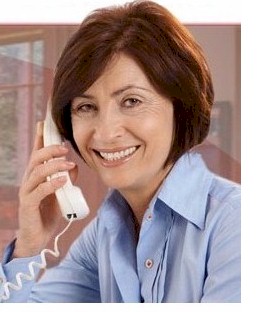 CARE (Call Reassurance) is an automatic calling system from Database Systems Corp. (DSC) that calls individuals on a daily basis to check on their well-being.

The CARE phone system is the latest generation of telephone reassurance programs and is one of the most important products that DSC provides to communities and senior service organizations.

CARE systems can also send emergency notification phone alerts to community members and likewise send automatic notices to seniors such as medication reminders.

CARE senior calling programs are widely accepted by many communities and are managed by city and county police departments or other public service CARE organizations.

Contact DSC to learn more about this important community service or to obtain additional information about our voice broadcasting technology.
---
CARE Video
Purchase A CARE Phone System
Unlike older generation telephone reassurance systems, CARE systems have few limitations and restrictions. Here are some of the important differences.
CARE sends daily checkup calls over multiple phone lines at once.
Answering machines do not need to be turned off by CARE recipients.
Greeting messages can be customized and randomized on a per subscriber basis.
Messages could include a reminder to take a medication.
Alerts can be sent by phone and email plus an alarm at the CARE monitor center.
First response can come from family members, friends, or volunteers.
The police or fire department can be primary or backup responders.
CARE can connect volunteers, family or friends for non-emergency conversations.
CARE phone can deliver emergency notifications to community members or staff.
CARE systems can be managed and monitored remotely.
CARE includes complete online progress reporting.
Systems can perform general voice broadcasting functions.
For a comparison with an older technology product, please visit the Older Technology Replacement web page.
---
$5 Trial For Individual Service
Besides CARE systems used by communities and service organizations, Database Systems Corp. provides a senior calling service directly to individual citizens. This service calls subscribers to ensure they are OK or to remind them to take their medications.

DSC partners such as senior community centers and law enforcment organizations can provide this daily check up calling service to their communities using our eCARE program. The following individual calling programs can be performed using our daily calling service.
Call Reassurance - Senior calling service
Latchkey Kids - After school call service
Reminder Calls - Send Reminders
Emergency Calls - Broadcast emergency message

Signup Today using our online registration form. Our online enrollment is easy, yet it provides the senior with flexible calling schedules, custom messages and greetings, as well as multiple emergency contacts in the event of no response by the subscriber.
---
Community eCARE™ Service
eCARE™ is an online service developed by DSC for community organizations or groups that wish to provide CARE services to their members. By creating an eCARE account, you can add one or more members to this account and manage individual schedules and call information as if you had your own CARE phone system. eCARE accounts are designed for groups who do not wish to purchase and maintain computers or lease phone lines. DSC does all of that for you.

You can create and manage a community organization eCARE account using our online registration process. With this account, you can enroll seniors and other community members using various different profiles:

Click on the Create eCARE™ Account link below.

Enter your organization's name, a valid email address along with your own password, and we will establish your eCARE account. eCARE can now be used as your primary calling program for seniors in your community or can be a backup to any other system that is currently making these calls. eCARE is a pay-as-you-go service and you only pay for the calls that we make.
eCARE™ Video
---
Garland County Sheriff's Department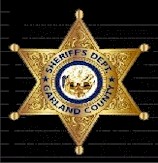 "The Garland County, Arkansas, Sheriff's department actively promotes programs aimed at crime prevention, drug education, senior citizens safety and other related activities which encourage a positive impact on the community." - www.garlandcounty.org

Our CARE phone system was provided to the Garland County Sheriff's Department as a daily senior wellness call to check on the well-being of disabled persons, older adults, and individuals who live alone in the communities of Garland County. The CARE system replaced Garland County's old technology system.
"...Thursday, one of the people in my program did not answer her phone. A uniform unit was dispatched and she was found incapacitated and had to be transported to the hospital where she was placed in intensive care. We don't know what's wrong with her and certainly the hospital will not share that information, but what we do know is that the program worked and alerted us when she did not answer her phone. Thought you would like to know and pass it along." - Sheriff Larry Sanders, Garland County

-www.garlandcountysheriff.com/seniorcare.htm
---
Completely Automatic Daily Checkup Calls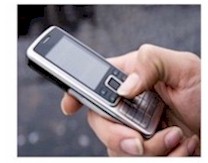 The DSC CARE phone system calls residents using a computer and plays a recorded message, asking them if they are OK. If the resident answers the call, the system knows automatically that resident is OK. The CARE recipient can optionally press a phone key to acknowledge that they are OK using DSC's award winning IVR technology.

Additionally, the resident can ask to communicate with a family member or other contact individual for non emergency, friendly chat.

Our telephone reassurance program is intelligent because it can be programmed to call a resident any number of times. If no one answers the call, our program will automatically contact one or more family members or a monitoring center letting them know there is a potential problem.

Phone volunteers do not need to place phone calls to residents. This ensures that the resident is contacted in a consistent time and manner. CARE volunteers, family and friends can be contacted by the CARE system for either emergency response or friendly chat with the CARE recipient.

Our computer generated call first detects whether an individual answers the phone (versus an answering machine) and optionally allows that person to use a touch phone response to acknowledge that they're OK. The CARE systems can re-dial several times before notifying a subscriber's family member.

Unlike the older technology system, our CARE phone system uses the technology products provided by Intel which can detect the difference between an answering machine and a live answered call. Therefore, the CARE members do not have to turn their answering machines off to subscribe to the service provided by our CARE communities.
CARE Providers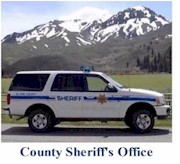 Database Systems Corp. supplies CARE phone systems to community service organizations such as Police Departments and Sheriff's Offices throughout the U.S. Communities use these daily wellness calling systems to check on the welfare of senior citizens as well as to check on home alone children. CARE systems can also provide medication reminder calls to seniors.


Call Reassurance for Home Alone Kids
CARE systems also are capable of contacting home alone children to ensure they arrived safely after school when their parents are still at work. This is an important calling service that provides peace of mind to single parents or dual income parents who do not get home until after their children return from school. The system calls the household just as it does for seniors and the child must answer the phone and positively acknowledge receipt of the call by pressing the appropriate phone key.

If the child does not answer the phone or does not press the positive acknowledgement key, an automatic alert can be sent to the parents, school or neighbors. This service is often referred to as a latchkey kids calling program.
Contact Us Today
Contact DSC to learn more about our call reassurance services and phone systems.


---

CARE Services
Church Calls
Survey Calls
Reminder Call Service
Emergency Notification